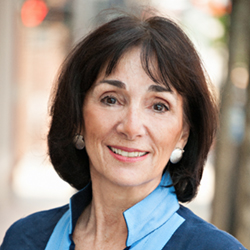 Realtor | Olde Port Properties
Olde Port Properties
26 Congress Street
Portsmouth, NH 03801
Email Phone: 603.766.0424

About Paulette
Paulette D. Semprini has been a resident of New Castle for 42 years. She has been selling real estate since 1984. Prior to that she taught English at Portsmouth High School.
Paulette took a break from real estate to establish Kennedy Studios, an art gallery and gift boutique in downtown Portsmouth in the early 90s.
She has been involved in various real estate development projects throughout the seacoast, Nantucket and Naples, Florida, with her husband Wayne, also a Realtor with Olde Port Properties.
She brings an exceptional understanding of design and utilization, offering additional benefit to her Buyer and Seller clients. As a Realtor and Developer, Paulette has a passion for creating, this changing a property, while working within the financial boundaries of the client.
Paulette has been very involved in various community endeavors including Board Member of Kittery Point Yacht Club, Portsmouth Family Services, Kids Care in New Castle, New Castle Tutoring Co. and more.
Paulette looks forward to working on behalf of Buyers and Sellers in the Seacoast Area.