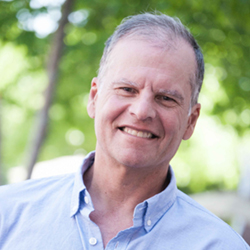 Realtor | Olde Port Properties
Olde Port Properties
26 Congress Street
Portsmouth, NH 03801
Email Phone: 603.766.0424

About Dean
Dean Chase is a long time resident of the Seacoast and has been practicing Real Estate since 1992. He started his career in the valuation field providing appraisal and consulting services for lending institutions, investors and individuals in Massachusetts and southern New Hampshire. His extensive experience in valuation methods, market trends analysis and the mortgage finance and underwriting process is integral to the personalized service he provides to his brokerage clients.
Dean joined Marple & James Real Estate in Portsmouth, NH in 2003 where he focused primarily on buyer and seller representation in the residential and commercial markets in the southeast region of New Hampshire. Committed to providing highly personalized and experienced brokerage services with an established, locally owned firm deeply rooted in the community, he joined Olde Port Properties in the fall of 2012 where he continues to provide a full range of brokerage and consulting services to both existing and new clientele.
A graduate of the University of Massachusetts Amherst, he received a BA degree in economics in 1981. Dean is a past board member of the Krempel's Brain Injury Foundation/Krempel's Center and The Seacoast Indoor Tennis Club. He enjoys racquet sports, skiing and skating on the frozen ponds and hills of New England and is a former competitive distance runner. Dean and his two sons live in Rye, NH where they again eagerly await the start of the Little League Baseball season.