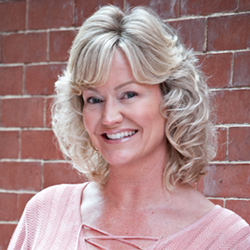 | Realtor/Rental Agent Olde Port Properties
Olde Port Properties
26 Congress Street
Portsmouth, NH 03801
Email Phone: 603.766.0424

About Cindy
Born and raised in Portsmouth, Cindy has witnessed the tremendous growth that has transformed Portsmouth and the surrounding Seacoast into one of the best places to live in New England. She worked as a Broker's Assistant and Real Estate Administrator before becoming a Realtor at Olde Port Properties. Her dedication to quality professional service coupled with a vast local knowledge and refreshingly affable nature, make her a perfect addition to our team.
Prior to entering Real Estate, Cindy was a Massage Therapist specializing in stress management and wellness care while practicing in chiropractic, hospital and spa settings. Drawing from years of experience in personalized client care and advocacy, she built a reputation as a trusted adviser and valuable resource by colleagues and clients alike.
Cindy and her two children call Portsmouth their 'Home Sweet Home'. Her daughter is a talented musical theatre major at Dean College while her son attends Portsmouth High and is a skilled soccer goalkeeper for the Clippers. When time comes to play, Cindy enjoys the pulse of Portsmouth's music and performing arts scene, cruising along our beautiful coastline by boat or motorcycle and capturing moments in time behind the lens with family and friends.
Cindy's finds great joy in partnering with clients and successfully navigating them through the real estate process with care and ease. She is licensed in New Hampshire and Maine, and welcomes the opportunity to share the Olde Port Properties difference with you.